Product
What is changing with Packages?
So we are not gymnasts but we have completed a fairly quick backflip on a feature that was introduced in December 2021. We have made a fundamental change to the Package access control and want to explain how and why.
Background
In the Dec 2021 release of Aphex Field in beta, we included an update to Package access control which introduced an attribute of "Shared With" on a Package. In doing so, we changed the default behaviour of Packages from a Project Asset (anyone can use it) to a personal object (its ownership determines who can edit it). We did this to protect the new 'powers' being given to Packages. These included allowing users to be assigned to a Package and all the tasks within it to collaborate in the delivery of the work. Essentially we wanted to avoid an engineer's Package being unexpectedly edited by other team-members.
Why we were wrong
Projects run their planning in unique ways. For many, each engineer focuses on their scope alone but other projects' plans are more collaboratively built. We undervalued the need for the latter to use Team spaces and shared Packages to manage their work - and for them, this change made Packages just too "fiddly". Specifically sharing the use of Packages with individuals on the project became a layer of busywork that was not needed. Additionally, the lack of visibility of the shared ownership made the interactions annoying and unpredictable.
What we have done about it
A backflip might be an overstatement but we have adjusted the way Packages are permissioned again. After speaking with many teams about the type of control they want over their plans we have simplified the Package access control whilst preserving the ability for an engineer to stay in control. Here is what is changed;
The fiddly "Shared With" role on Packages will be removed
Packages will now be classed as either Locked or Public. Locked Packages can be used only by the Owner (keeping them in control) whilst Public Packages can be used by everyone on the project (to enable open collaboration)
The Package Permissions will be made visible on the gantt chart and across the whole platform.
Packages can be created on the gantt chart whilst planning or preemptively in the Project Assets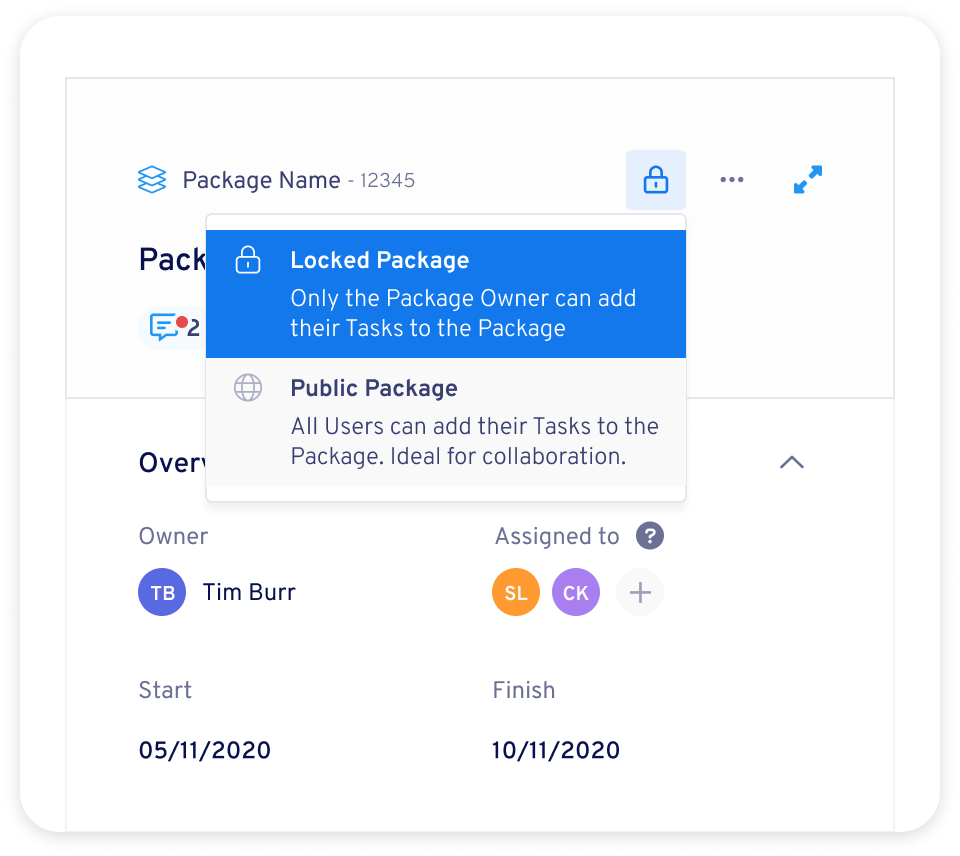 To smooth the transition for any teams using the Shared With functionality, upon release, any Package currently with Shared With permissions will become a Public Package. Others, will continue to follow the default behaviour and become Locked Packages. This status can be edited by the other or any Project Admin.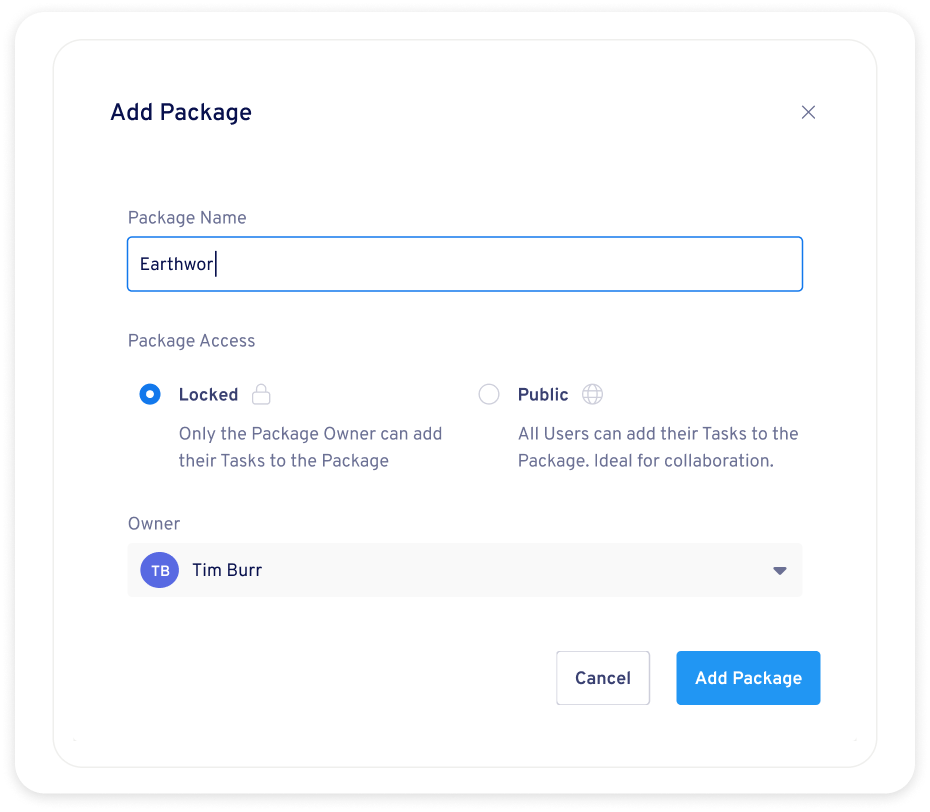 ‍
These changes are incorporated in an update due out shortly alongside bunch of improvements covering over 50 different feature requests. We know that making changes to the Aphex Fundamentals (the core rules of the system) sucks and we try our absolute best to avoid it. But after a bunch of thought, in this case we acted quickly because each day more teams were adapting to the Shared With functionality which meant delay amplified the impact.
‍
Thanks
Jason