Product
What's New in Aphex: August 2022
This month is all about sharing. We've bundled two transformative updates into one release, including one of your top requests - better printing.
And, it's not just a few new buttons, you'll find a better print menu, better print options and better, easier to read PDFs 🥳


There's also a new Publication Viewer with improved, more secure ways to share your plans.
‍
New PDF Map Printing
It will come as no surprise that an improved PDF layout for Maps has been one of the most popular and frequently requested enhancements from you, our community.
As projects grow, we've noticed it's become increasingly hard for a static PDF to capture the scope and intricacy of your interactive maps.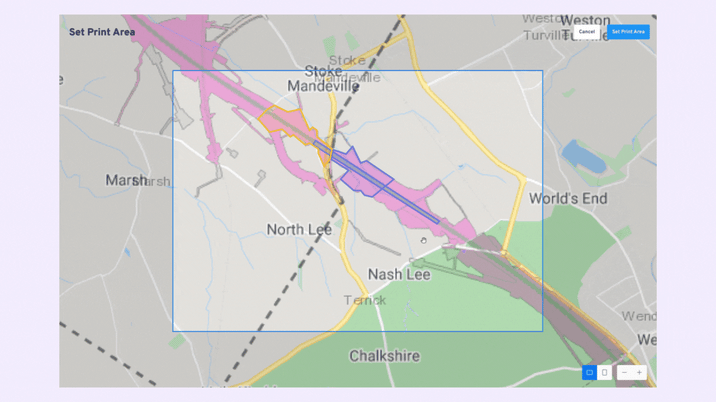 So, in an effort to make your PDFs more legible and clear, here's what we've equiped our new Map Print with:
1 - Custom Map Print Area
Now, when you go to create a PDF, you can zoom in or out to focus in on a specific area of your map - you're no longer restrained to printing the entire location.
2 - Change Map Orientation
Toggle your print area between landscape and portrait to ensure you're capturing the full scope of work.
3 - Enable Sequencing
New Gantt Printing
We've also given a bit of love to our Gantt print. In fact, it's had a full makeover too.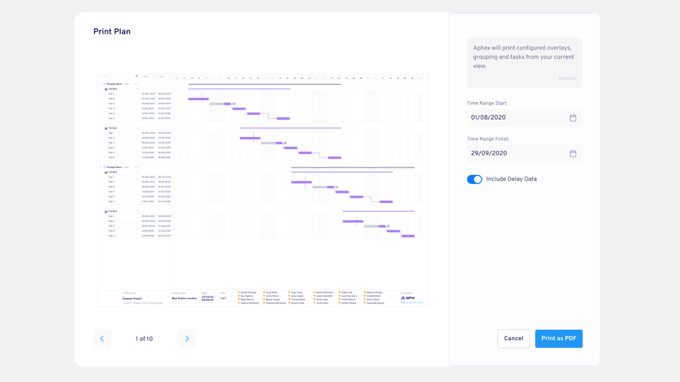 1 -
Smart View Configuration
Now, when you print the Gantt, it will automatically capture your current view including Baselines and Date Range. Gone are the days of having to re-configure things twice!
2 - Preview All Pages
Instead of only having a peek at the very first page of your PDF, you can new preview every single page before you even download.
3 - Sensitive Data Control
We heard some of you didn't want your delay data on display, so we've given you the control to exclude this information from your print outs.
Share to Web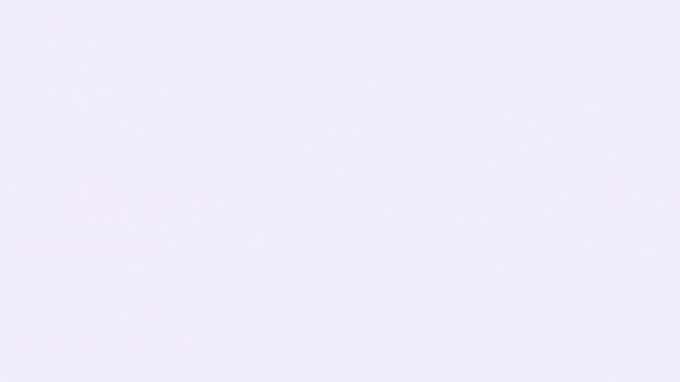 1 -
Public Plans
.The 'Share To Web' toggle can be switched on or off at any point, giving Admins total control over what plans are publicly available at any given time.
2 -Single Shared URL
To keep things simple, once your plan is public, your entire team will be able to share it by copy and pasting a single, permanent URL.
3 -Data Control
Admins also can control what level of access external people have to your project information. The Include Baselines and Include Delay Data can be switched on or off whenever needed.

Discover more about the Sharing changes here.
New Publication Viewer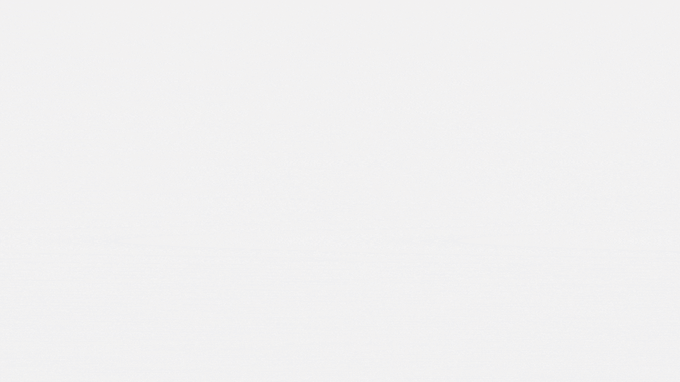 1 - Lighter Viewer
Publications have taken on a whole new look - it's now easier for your recipients to navigate, and easier for you to distinguish between a Published Version and the live plan.
1 - Updated Navigation and Grouping Controls
For those of you who asked for Publications to have the same Gantt structure controls as Planner, we have good news for you! The grouping controls have been updated too 🥳
Discover more about the Publication changes here.
Bug Fixes
In our continued effort to make the most reliable platform for you, we've been pedal to the metal eliminating some key bugs in the tool.
Unable to Publish Plan
WBS and Location search not working when with capital letters
Users Page loading after each character searched for
Verification loop while trying to create an account
Assignees disappearing if parent task edited
Workspace selector on Clashes page has no impact
Unable to delete logic links via task modal
Tasks in newly a deactivated package briefly appear Without Package
Editing Lookahead period does not adjust the Outside Of Lookahead Line


Most of these were caught by some of our eagle-eyed users - thanks for helping us keep Aphex as robust as possible!